Bernie as you can see is a cute little pug who was visiting one of our dailies Bella.  Mr. Bernie as we come to call him, is already potty trained and very well behaved.
Moose & Toby come to us from a referral of their Grandma.  They love long walks by the canal. Moose loves to give hugs and Toby likes to also get hugs.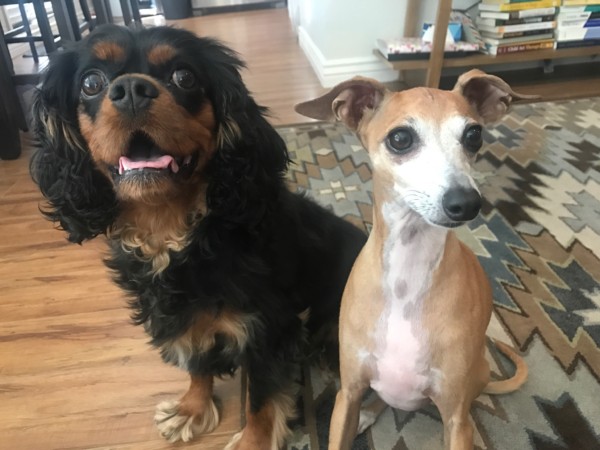 Eloise and Dakota came to the Perfectly Poochy family just before Christmas.  Eloise is still in the training mode of learning to go potty outside and Dakota sets a good example for her.