Perfectly Poochy would like to welcome Butters and Vintage to our fur baby family.  Both babies love their walks and like to meet other friendly fur babies along the way.  You can see that Butters and Vintage have a special bond with one another.
Bella is one of our newest fur babies to come into Perfectly Poochy family.  She is one of our oldest dogs that Perfectly Poochy walks.  Anything Bella wants, Bella gets.  You would too if you were her age!!!!!!!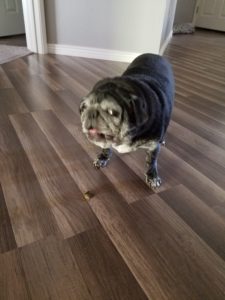 Samson loves, loves and loves to play ball.  Sometimes when he runs to catch the ball he is running so fast that he runs right past the ball.  He is a sweet dog and can't wait to get his treat when he gets inside after playtime.